WHAT IS BITCOIN?
"I've been working on a new electronic cash system that's fully peer-to-peer, with no trusted third party"
SATOSHI NAKAMOTO
Satoshi Nakamoto published the bitcoin white paper 31st October 2008, created the bitcoin genesis block 3rd January 2009, and released the bitcoin code 08th January 2009. A new block is being produced every 600 or so seconds and the blockchain now totals more than 623 thousand blocks. There are more than 18 million bitcoins in circulation and less than 3 million left to mine. There will never be any more than 21 million bitcoins.
The raw hex version of the Genesis block - the first block of the bitcoin blockchain - contains the following text: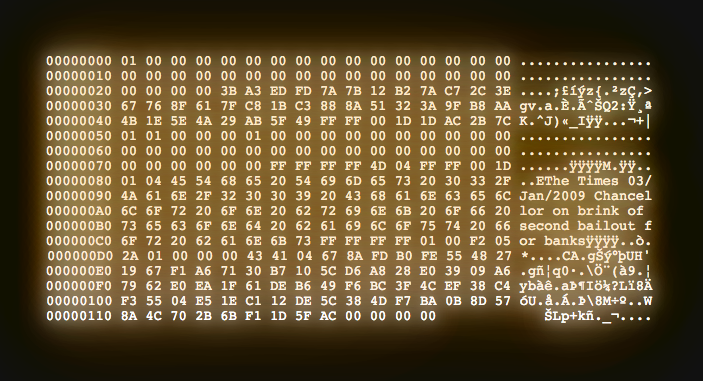 "The Times 03/Jan/2009 Chancellor on brink of second bailout for banks"
This is why bitcoin was created.